Our emotions are powerful and constantly at play. In the context of leadership, our emotions take on a particularly significant role. While IQ remains the most common and widely recognized form of intelligence, EQ (or emotional intelligence) is a make or break attribute of Exemplary Leadership™ success. EQ + IQ = 100% of Potential ©
Emotions have varying degrees of interpretation and can assume a negative connotation (e.g. "they are just too emotional", "emotions got the best of them", "lost control of their emotions", etc.) Our interpretation determines our emotional mindset (established set of attitudes). Our mindset influences our ability to embrace and harness the power of emotional intelligence. A positive mindset propels our ascent to becoming an exemplary leader.
Emotions are particularly significant in leadership roles and manifest in our thoughts and behaviors. We cannot lead beyond our current level of self-awareness. Recall three levels of knowing 1) what we know, 2) what we don't know and 3) what we don't know that we don't know. What we know and don't know comprise only 20% of our awareness while what we don't know that we don't know comprise the other 80%. Take a moment to consider the 80% in the context of vulnerabilities (blind spots and weaknesses) and the impact on our leadership effectiveness. 
 Awareness is simply not enough! Awareness + Acceptance + Action = Ingredients of Successful Change. If you're committed to improving your EQ, increased awareness is the first step. The good news is that awareness is at least 50% of any successful change initiative. However, awareness alone is not enough. Blending in the ingredients of acceptance (need to change) and action (behaviors to achieve desired change) will take you the rest of the distance. 
 Research-based facts about EQ: 
80% of the difference between exemplary and average leadership effectiveness is attributable to EQ.

EQ assumes dramatically more significance as leaders ascend and assume greater levels of responsibility. 

EQ level is a reliable predictor of leadership and management effectiveness, derailment, and termination.
Tips and Practical Applications:
Commit to three new emotionally intelligent leadership behaviors (e.g. active listening, active engagement in meaningful conversations, Stephen Covey's "Seek First to Understand", etc.). Put them into action today.

Play fully to IQ while developing and playing fully to EQ as well. Your employees, teams and organizations are not expecting you to be a perfect leader. Just be yourself!

As a subscriber, I am offering a special discount toward the purchase of my eBook, Emotional Intelligence: An Executive Handbook. Watch your email inbox for more information about this valuable resource.
"Some cause happiness wherever they go; others whenever they go."  – Oscar Wilde
Ready to take your leadership, teams and organization performance to an exemplary-level?  We will work one-on-one with you to accelerate your ascent to Exemplary Leadership™ Learn More
About The HPS Solutions Model™: Simple (no more or less than required resources);Substantive (research-based, empirical evidence); Sustainable (enduring while avoiding flavor-of-the-month syndrome or a failed initiative).
The Art of Exemplary Leadership
The Rewards of World-Class Results™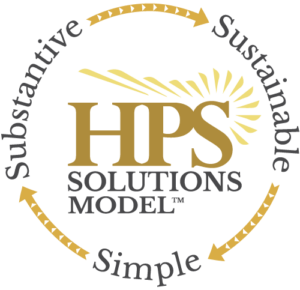 © Human Performance Strategies (HPS). All rights reserved.